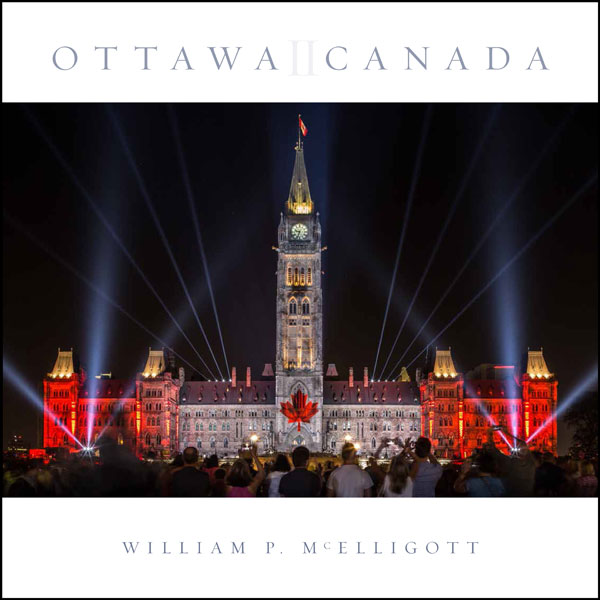 Book Signing Events - "Canada Day "Week 2017
---
Cascades Club:
Friday June 23rd, 8:30pm - 11pm
100, chemin de la Rivière
Chelsea, Quebec J9B 2M6

---
Wakefield Market:
Saturday June 24th 9am – 2pm
38 chemin de la Vallée
Wakefield, Quebec J0X 3G0
---
World Exchange Plaza:
Tuesday, June 27th 10am - 2pm
45 O'Connor Street - Ground Floor
Ottawa, Ontario K1P 1A4
---
The Snow Goose Gallery:
Thursday, June 29th 10am - 2pm
83 Sparks Street 'The Mall'
Ottawa Ontario K1P 5A5
---
Canadian Camera Conference:
Friday, June 30th 6pm - 10pm
Algonquin College - Building 'E' Student Commons

View the Campus Map
Free parking is available at night in Parking lots 8 & 9

The debut of Canada Wild will be showing here on this evening.
Immerse yourself into a slide show of Canada and the Arctic
featuring a live original music score.
Learn more about Canada Wild here.
---
CANADA DAY 150
Sparks Street Mall
Saturday, July 1st 10am - 2pm
100 Sparks St. at Metcalf
reRESIDENCES

---
Les Saisons Café:
Sunday, July 2nd 10am - 2pm
232 chemin Old Chelsea
Chelsea, Quebec J9B 1J3

---
Book Stores :: Press Release :: Supporters
DOWNTOWN OTTAWA
Parliamentary Boutique
111 rue Wellington St
Centre Block, Parliament Hill
613-996-6552
National Gallery of Canada
380 Sussex Drive
Ottawa, ON K1N 9N4
613-990-1969
The Snow Goose Ltd.
83 Sparks St.
Ottawa, On K1P 5K9
613 232-2213
Librairie du soleil Marché By
35, rue George,
Ottawa On K1N 8W5
613 241-6999;
Beckta Dining & Wine Bar
150 Elgin St.
Ottawa, Ontario K2P 1L4
613 236-7063
Perfect Books
258A Elgin Street
Ottawa, Ontario K2P 1L9
613 231-6468

The Chateau Laurier Hotel
CB Gift Store
1 Rideau Street
Ottawa, Ontario K1N 8S7
613 325-8226

THE GLEBE
NEW EDINBURGH
Octopus Books
116 Third Ave @ Bank
Ottawa, Ontario K1S 2K1
613 233-2589
Books on Beechwood
35 Beechwood Ave
Ottawa, Ontario K1M 1M1
613 742-5030
SANDY HILL
HINTONBURG
University of Ottawa Bookstore
uOttawa Campus
85 University Avenue
Ottawa, Ontario K1N 6N5
613 742-5353
World of Maps
1191 Wellington St. West
Ottawa, Ontario K1Y 2Z6
613 724-6776
CHELSEA, QUEBEC

Restaurant Les Fougères
783 Route 105
Chelsea (Québec) J9B 1P1
Store: 819 827-2837
Restaurant: 819 827-8942

NCC Visitor's Centre
33 Scott Road,
Chelsea (Quebec) J9B 1R5
819 827-2020